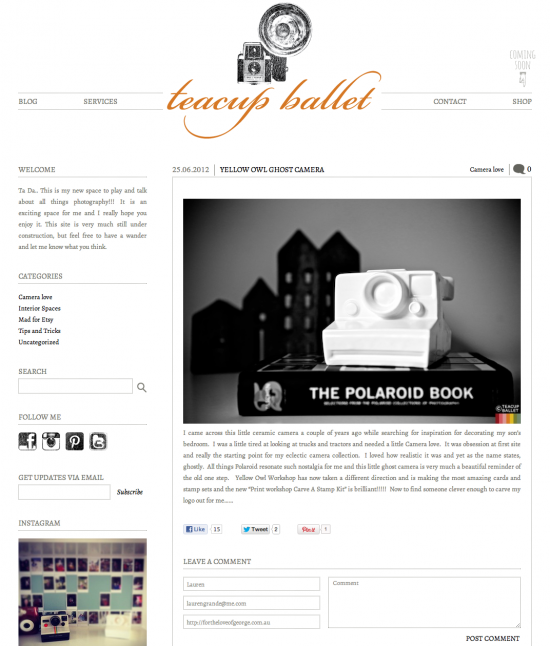 OH! Hi. Yes, I'm feeling a little sheepish. I haven't forgotten you, how could I? It's just, you know, life and stuff getting in the way of my sitting down here and having a good natter. But life is good, very good. My little munchkin Erika is filling my days with love and laughter and chubby-bubby cuddles. And at night I've been doing a little bit of freelance work, which I have been REALLY enjoying. It's a little exercise for my brain, working that creative muscle. Oh and some left brain stuff too — writing html and css — which has, surprisingly, been fun too.
I've recently designed a blog for a photographer friend of mine. She provides photographic services to retailers around Melbourne, and has an obsession with vintage cameras (I am so jealous of her collection!). Head on over to Teacup Ballet to check it out, and why not stop off at her Teacup Ballet Facebook page, 'Like' to receive blog updates in your news feed.
My poor ol' blog in the meantime is feeling horribly neglected, and in desperate need of attention. Soon, my pretty, soon!