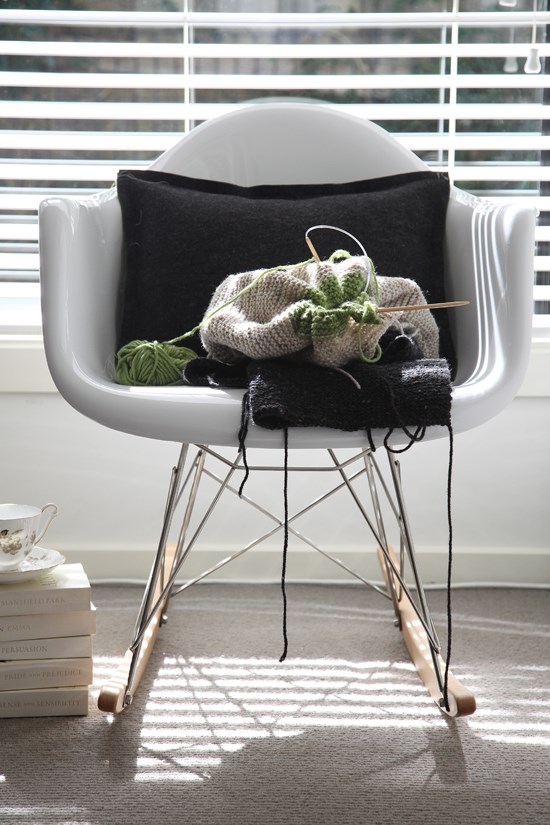 The little cot blanket I started is coming along nicely — finished the first two bands of colour (of four), just started on the third. It's lovely to have a little project to work on that doesn't involve much brain power.
I'd really like to have the quilt finished first, given that winter is more than 6 months away and I probably won't need this little wooly blanket until then. But I was really keen to get our study wall patched (one of our Ikea floating shelves fell down and tore a huge hole in the plaster — lesson learned) and painted, so we unplugged our computers and computer-related stuff to provide easy access to the wall. Then I realised that my design for the quilt was on said computer. Nuts. And then our UPS (uninterrupted power supply) machine broke (sensitive bloody thing — just got moved from one room to another and back again), so it took forever to get things up and running again.
I had a very productive cleaning day with Mum and Dad yesterday. We scrubbed almost every surface, inside and out. Noticing a few aches and pains these days, so I definitely need to heed my body's warning signals and slow down! But there is still so much I'd like to do…! (For example, the other half-finished project in the shot — my felt cushion!)
* email address is not published with comment
Your comment will not appear until approved by website editor.