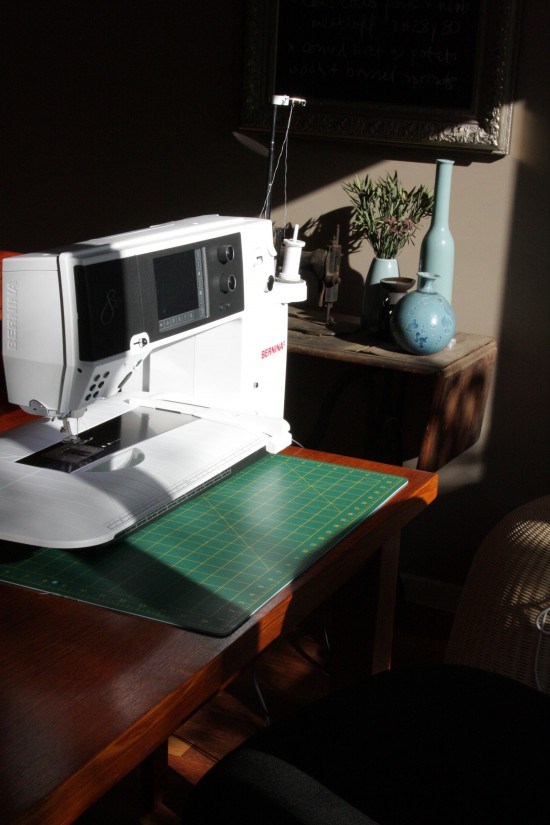 I love a long weekend. After a busy week socialising with friends and family, it really is so very lovely to cosy up at home and get stuck into the project of the moment. Hubby is snuggled on the couch, I make him some fruit and cinnamon toast and a cup of tea, and turn on the sewing machine.
I've taken over the dining room. I just didn't have the space I needed in the study, so we've been eating dinner on the coffee table all week. It's a lovely spot during the day, with the winter sun streaming through the window and warming my back as I work.
It is taking me a while to get acquainted with my new machine. I've decided to call her Nina Simone (obvious, I know, being a Bernina and all. But it feels right). I imagine she is immaculately dressed, feminine but professional, and just a bit snobby — far too sophisticated for the likes of me. I think she's probably really frustrated and bored with me and my inadequate skills. But I'm learning, I respect her and am trying to take really good care of her. I hope she appreciates my good intentions!
My brother's wife gave birth to a beautiful baby girl today. Tahlia Mae — the first of my parents grandchildren and my first niece, she will be adored by all. I cannot wait to meet her tomorrow, and give her a jolly big hug from her Aunty Roon (an odd nickname, yes — but named with affection).
The impatient little darling is exactly a week early, and I haven't finished the project I was working on for her arrival. I haven't mentioned it before, because I didn't want to ruin the surprise. But I am fairly confident that both my brother and his wife are too busy with their new bundle of joy to read this blog post!
I have just a little bit more to do, will share the results with you shortly. I hope you've had a lovely long weekend too — what little projects have you been working on? Some creative writing perhaps? A poem or short work of fiction?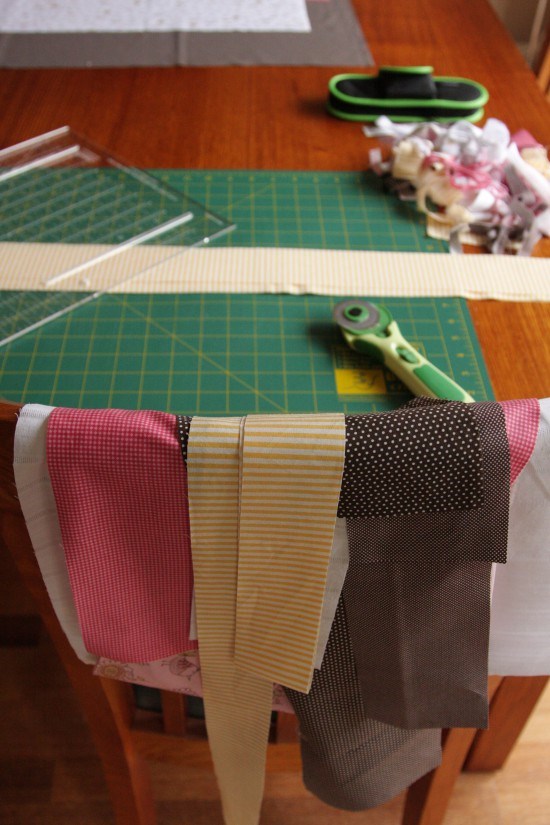 * email address is not published with comment
Your comment will not appear until approved by website editor.