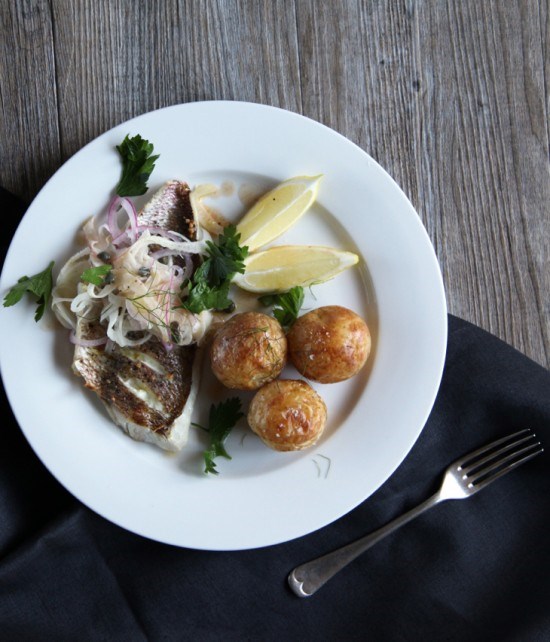 Snapper with fennel, capers and lemon
Delicious November 2011 (issue 110) p. 170
I honestly wouldn't change a thing about this recipe. The fish was awesome and ready in a flash (great for a quick mid-week meal), and the fennel salad was crisp and tangy and light. I felt good and healthy after eating this meal! (Even though I went back for seconds). Congrats to whoever at Delicious mag wrote this recipe — it's simple and yummy.
* email address is not published with comment
Your comment will not appear until approved by website editor.